Gosh, this last week has been busy.
First, before I forget again, I want to mention that my email is not working properly. I thought everyone in blogland hated my blog because I thought I hadn't received any comments...until I checked my actual blog and found that my imagination is still very, uh, vibrant...yeah, vibrant is a good word. I'm going to have to see about having my mail go elsewhere. So please, don't feel offended if I've not responded to you and thanks for the compliments on Zigzag.
It was exciting to see the new spring edition of Knitty even though I probably won't make much out of it. I did really take a fancy to I Do, Tie One On [I think I have two balls of Filatura di Crosa "Baby Kid Extra" Mohair in my stash that may be devoted to this project], Soleil and W. It's a great issue though and as usual the articles are very insightful.
As for knitting, I've managed to finally finish knitting the yoke on Mariah and have knit about 5" into the hood.
There's something about a yoke that seems everlasting...so, after receiving this lovely order from
elann
on Monday morning,


I decided it would be in my best interests [as a knitter, you understand] to keep up my moral and start on the...




I'm just about to begin the 7th repeat of the pattern, but I think I'll take it to 10 repeats and make it larger.

I also took a real fancy and ordered this pattern from elann.




I don't know when I'll start on this...perhaps in the very late summer, early autumn.

I'm also really excited about finding a copy of Creating & Knitting Your Own Designs for a Perfect Fit by Montse Stanley.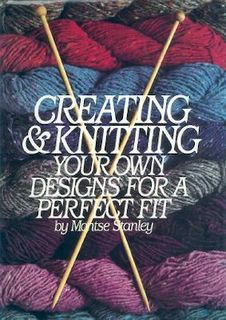 I've only managed to quickly breeze through it, but it looks like it will be a valuable addition to my library.

I never had much interest in designing knitted garments until recently. I've usually been content with what has been available to me. Now, I want to know what goes into designing a knitted garment and perhaps see problem points for my figure in existing patterns that I can alter without too much anxiety.

Man, is this aquisition week or what? The Fiber Trends felted clog patterns are finally in my possession.




Don't ask me why it has taken me so long to acquire these patterns, especially since I've been wanting to make them for quite some time now.

Finally, last Sunday was my dog's 5th birthday!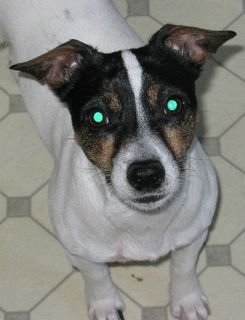 We took her out for a good run and let her fetch sticks to her hearts content. I'm very grateful that her leg seems to have healed wonderfully and didn't give her any problems while running.

For:Sultry in My Dreams. My husband doesn't have a pattern. I just gave him a hank of wool and told him I needed something to hold it and spin. He did good!

For: Lisa. I didn't bother sewing the roses until after felting.


As always, Keep On Knitting...